Work-Life Balance
How to Achieve Work-Life Balance in Today's Tech-Driven World
How the new frontier of work culture may be affecting your personal life and how you can beat burn out using these five tips.
Work, work, work. We love the challenge and process of creation, but those of us who are committed to the grind also run the risk of burning out. It seems that no matter what we do, we'll always have to work a little harder to get ahead.
Emails and text messages go off day and night. And as society shifts away from the traditional nine to five in an office cubicle, many of us find ourselves working at all times of day from various hotspots and cafes.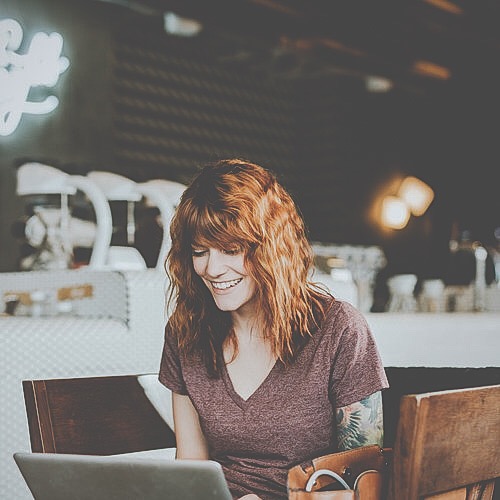 Staying Organized
5 Secrets to Staying Organized
Organization expert Tara Dodson-Wisshack shares her top tips
These first few months of the new year present the perfect opportunity to reflect on the areas of our lives that could use improvement. In addition to the classic health and fitness regrets, organization (or lack thereof) is another common pain point for many. Maybe you've tried to step up your organization game before but haven't found much success. But what if we told you that you've been going about it all wrong?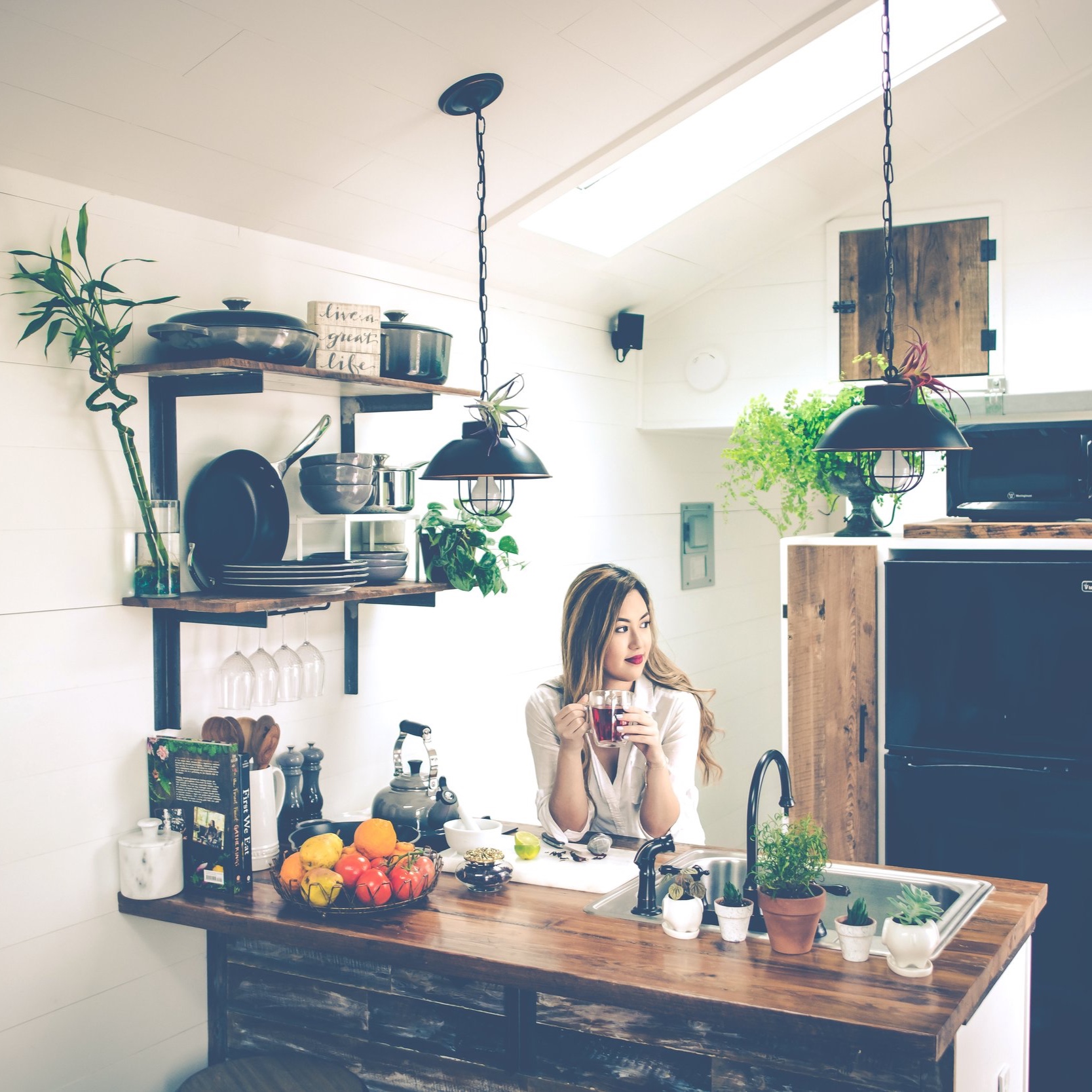 8 Must-Reads for Working Women
Unlock success secrets; supercharge your career.
Now is an interesting time for women. We are breaking new barriers every day. But with each step forward come a few steps back. In devising this list, we considered the daily challenges of working women. And we believe that these books will teach you new skills, embolden you to do more and pump fiery passion through your veins.
Whatever your career path, there's a book in here for you. So check out these eight must-reads for women in business:
How To Record A Radio Program From Different Locations
It takes a lot to put together a fantastic radio program. A great show has great guests, and after sending thousands of emails and making a ton of calls, you finally got one. The only problem is that this superstar guest can't make it to your studio—or perhaps, you work from home and can't expect them to come to you. Your next option is to record a remote show. This means you will be at your studio location while your guest is at an alternative site. If you're starting to panic, don't worry. Here's how to record a radio program from different locations!
Understanding The Basics
If you have the option of a studio. Then you may try recording the classic way—by giving your guests a landline number to call direct. Your studio should have the phone line already connected to your board, and you can simply "pod the call up."
It is the best practice to inform your guest caller before the show to find a landline and a quiet space. Landlines are more reliable and keep the audio quality a little better than cell phones do (welcome to the dark ages of radio).
Sometimes the old techniques are still the best. You also want to make sure your guest confirms all the info for your interview. This includes when, where, and who is calling whom. This a good practice and especially helps with organizing a live show.
Consider Call Software
Call recorder software, like Skype or Zencastr, is easy to use. The benefits of using Skype to record a radio program from different locations include: it's free (Skype to Skype calls), most people already have it, and you can call anyone from anywhere. If your guest is in London and you are in Indiana, then you won't have to worry about traditional call charges or trying to dial an international number.
Call Software Beginner Tips
You want to make sure you test everything before you get going. Again, there is nothing worse than having a bunch of technical issues while your guest is waiting. Use your call recorder software's test call service to test your audio quality. Note that these can sometimes sound tinny to the ear and at times difficult to understand. However, with the rise of the podcast, most people are now used to this quality of interview.
Make sure you use the audio calling feature rather than the video call. This will help with the internet connection. Sometimes with a lower quality Wi-Fi connection, a video option can become choppy and more digitized than the audio aspect. Even though your Wi-Fi is excellent, your guests' may not be.
Record It
Your call recorder software will likely have an internal feature that allows you to record your calls. This is a basic level of recording (if you are pre-recording to air later), and you can input this file into an editing software to tweak the audio for cleaner sound later.
Mixing Tips
Using a mixer allows you to control the feed effectively, which produces better audio, especially for a live broadcast. To use a mixer, you will need to set up a Mix-minus (a technical term for avoiding feedback during a call) on your call software. Use a second channel input for your computer—you will need a Stereo Y cable to connect your computer. Then the audio will need to go out of the mixer to the computer using a 3.5ml cable, adapted with a quarter inch adapter into your mixer output, and plug the other end into the input (microphone input) on your computer.
You want to make sure you check all your levels before you have your caller on, and tweak them again before you go live. It is essential that you do not create a feedback loop with your call software. You don't want to have your caller hear themselves so, so make sure their post-fader is down on the call software channel. Then you can bring up your preferred audio recording software and check your levels to confirm that everything is as it should be with your sound. Press record on your audio software and you're ready to go!
Streamline Your Broadcasts With RCS Sound Works
Looking for ways to streamline your broadcast and work process? RCS Sound Works offers a full suite of tools to help you manage your broadcasts, including:
GSelector (Music Scheduling)
Music scheduling software allows you to easily manage your playlists, and RCS GSelector sets the industry standard. Create a station, design clocks, enter and code your songs, and GSelector will schedule them according to their natural demand. Access your scheduling from anywhere WiFi is available—even on your mobile devices. Learn more.
Zetta (Radio Automation)
Zetta is the leading radio automation software on the market today. It runs on a modular workflow, which means you can change what's playing without changing the sequencer or affecting other operations. Zetta is truly integrated software that's perfect if you have multiple stations. When you make changes through Zetta, all of your stations will reflect those changes instantly. Zetta is also available on your smartphone, giving you control of your station from anywhere! Learn more.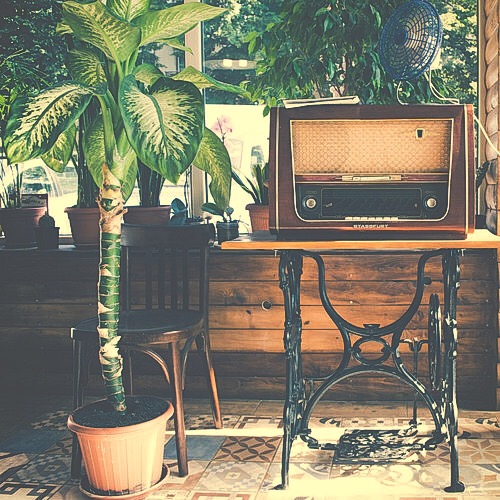 The Beauty of the High-Desert
There is something very different about hiking through the canyons and landscape of Sedona, Arizona.
In the fall, Sedona hits you. It gets inside you as any good place can, and it stays there forever, whispering for you to return. Deserts can do that; they have a kind of magic that arrives on a soft breeze in the night, daring you to look up at the stars and dream. This is the home of the people who roamed the wild hills before Europeans even set foot here: the Anasazi, a name coined by the Navajos that means "the ancient ones."
High deserts are different than what you might imagine. The first time I came to Sedona, it was autumn. The palette of life's color was on display: trees still mossy-green and covered in dew; turquoise rivers; velvety purple skies; and silver clouds, dark grey on the corners, filled with rain gathered around fiery mountains. The seasons come late here, but it rains in Sedona enough to keep life buzzing all year. In the winter, the rain gives way to snow. It's an odd concept for some to think of snow and the desert, but somehow it feels natural.
I'm here again, and it's autumn again, and there is a chill in the air; my breath billows in clouds around me and I feel instantly content. Coming from Los Angeles, it's nice to ease into the pace of Sedona. The tempo is a downshift from the city, and LA's cacophony of sounds seems so far away. The air is crisp and quiet. You don't need to rush off to see or do a million things.
The place I always begin is with the best view in town—at least, it is in my book—so I head north on the 89A and turn off at Airport Road looking for The Airport Overlook. I know the name is a bit of a let-down—it suggests to me noise and asphalt—but the 360-degree view is worth the drive. The view is impossible to miss, and I pull over as soon as it comes through my passenger side window. I wander down the short track that hugs tight to the hillside. It's not a long trail, but it will get your blood flowing. I find a spot to take in the sun as it starts to set. If you're a fan of photography or a passionate Instagrammer, this is the place in Sedona where you take a top-shelf sunset pic. But if you're more about the experience than the pics, you can just sit and be part of the now while you watch the evening show.
Back at camp, I wrap up warm and sit by the fire with my Hot Toddy, gazing upward. I remember that the Anasazi used these same stars to plan their harvests. I know that I can usually catch a shooting star or two before I turn in early.
In the morning, the frost steams as the sun lazily stretches out over the hillside. The silence of these mornings, while I am sipping my tea, is why I come. It gets me thinking about those "ancient ones," so I head off to seek them out.
It's only a half mile or so worth of trail between the parking lot and the Honanki Heritage Site, or "Badger House" in the language of the Hopi. This is one of the largest prehistoric pueblos in the Verde Valley, and some structures date back more than 2000 years. It's a short walk rather than a hike—a flat start with a slight incline towards the end, up to the former dwellings of some of the oldest known inhabits of the area. While I walk, my mind tries to follow in their footsteps; how did they live? What did they love? And why did they decide to carve their homes into the face of this mountain?
The Anasazi people disappeared mysteriously from the area only 50 years after they built these structors, and nobody really knows what happened to them. So, I guess my questions will go unanswered, but I can imagine, as I wander the pueblo, what their life there might have been like.
Back in the car, I head south on the Forest 525 Road toward Fay Canyon Trail—a 2.2-mile out-and-back saunter. Today, I am all about the landscape. My feet on the flat terrain tap out a drum-like beat as I meander deeper into Box Canyon. It's a flow that leads me quickly to the halfway point, about a mile in, where I turn off and take a steeper path to a rock arch and a lookout. I sit for a time and contemplate the curved, soft stone, carved by the weather into this unusual shape. I return to the main path and, as always seems to be the case, get to the end a little too soon. There is a secret here that makes me think about something that Cheryl Strayed said: "When the path reveals itself, follow it." In this spot, if you push past the trail's end for about another 100 feet, you hit a perfect plateau with a stellar view.
There are so many hikes in Sedona that I love. Bell Rock is a 4.2-mile moderate excursion that takes about four hours; West Fork is 6.3 miles out and back, and is probably one of the most iconic trails of all; but if you love a challenge, Devil's Bridge Trail is up there on my top things to do, taking you to a phenomenal view across the Arizona landscape from Devil's Bridge.
In the evening I drive to the Cowboy Club in the historic center of town and sit at the bar eating my dinner and talking to the locals. The place is just enough ciche to make it fun and not too much to feel like and amusement park, not to mention great food. I can't believe that I already have to pack up camp and get going tomorrow but not before I check out a few crystal shops and find myself a new piece of jewellery for my collection. The trip seems to have end all too soon but I know its only a matter of time before I find myself on the road again, head east towards the vibrate colors of this high desert oasis.
Originally Published in Rova Magazine February 2018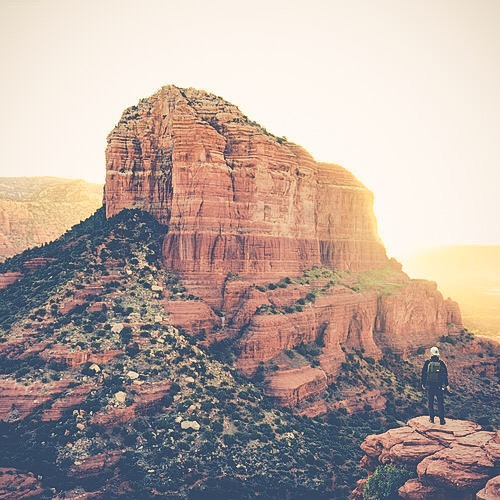 5 Affordable "Superfoods" to Add to Your Next Grocery Haul
Health doesn't have to be expensive.
Most nutritionists love to chat about the "power of superfoods." But Ansley Hill, a registered dietitian nutritionist, explains that "The term was coined for marketing purposes, to influence food trends and sell products." Most superfood taglines are nothing more than clever marketing, scouring for your extra dollar.
This doesn't mean that your trip to the over-priced health food market is all in vain, nor does it mean that you should entirely cut out that supposed "fountain of youth" fruit you've been devouring. Instead, you can think of every natural food as a kind of "superfood."
Superfoods don't have to be expensive. In fact, some of the cheapest and most uncelebrated items in every grocery store are actually superfoods with remarkable benefits. Katherine D. McManus, MS, RD, LDN claims that "No single food — not even a superfood — can offer all the nutrition, health benefits, and energy we need to nourish ourselves."
So if you want to consume some of the healthiest foods this planet has to offer without breaking your bank, here are five inexpensive "superfoods" to add to your next grocery haul: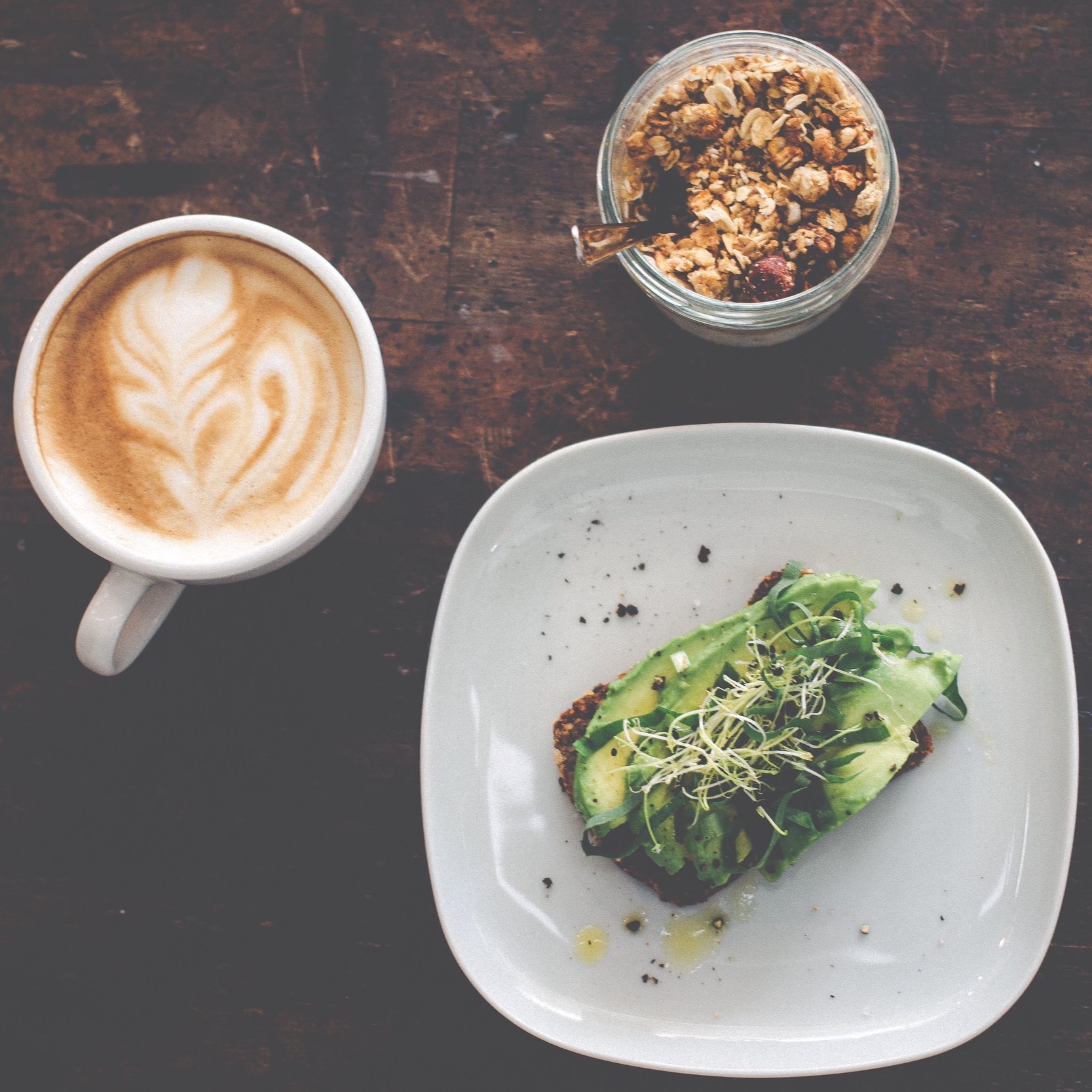 20 Hot Power Bite Spots
One of the first rules in business has always been to find a great location. These days the principle remains the same, but how we apply it has altered. Finding yourself in the right spot to mix and mingle, make connections, and bring together key players is extremely important. It doesn't matter if you're traveling for work or in your local network, finding the right place is a strategic power play. Whether its discovering a connection you've have been looking for to get a step-up, meeting a client for an excellent meal, or asking your boss for a power lunch that finds you in the power seat, find the right place for these interactions can give you a nudge in the right direction.
Here are 20 locations to network, power lunch, wine and dine, or just unwind: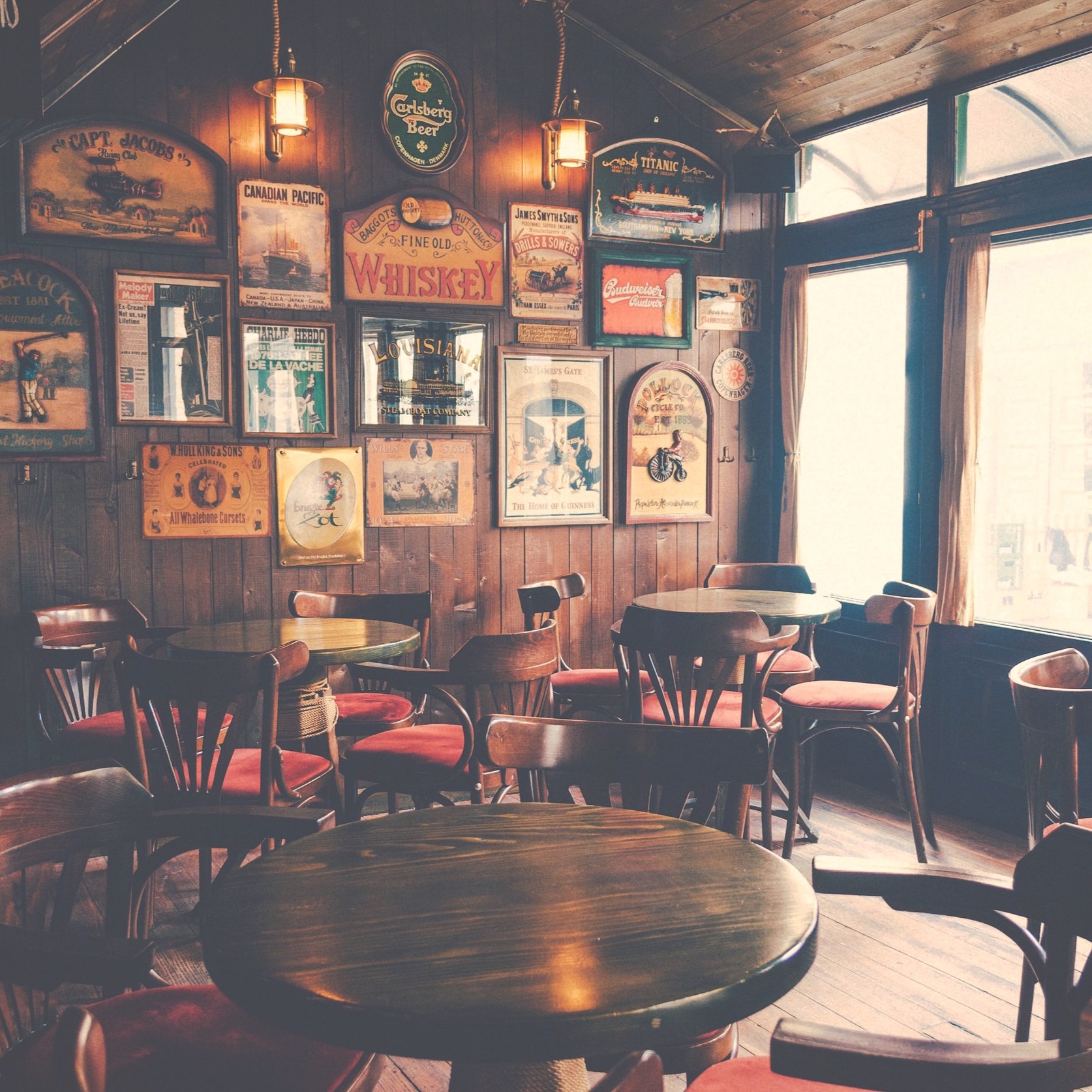 Voice Over
In the last 15 years I have work for various radio outlets producing, writing and recording content. I work to give your ideas a voice and understanding you are looking for. My experience has consisted of hosting shows, recording station IDs and sweepers as well as commercials and much more.
Along with my own personal work and growth in this industry I also consult and promote new and budding talent make their mark. To find out more about how I can help you or create the content you are looking for send me an email.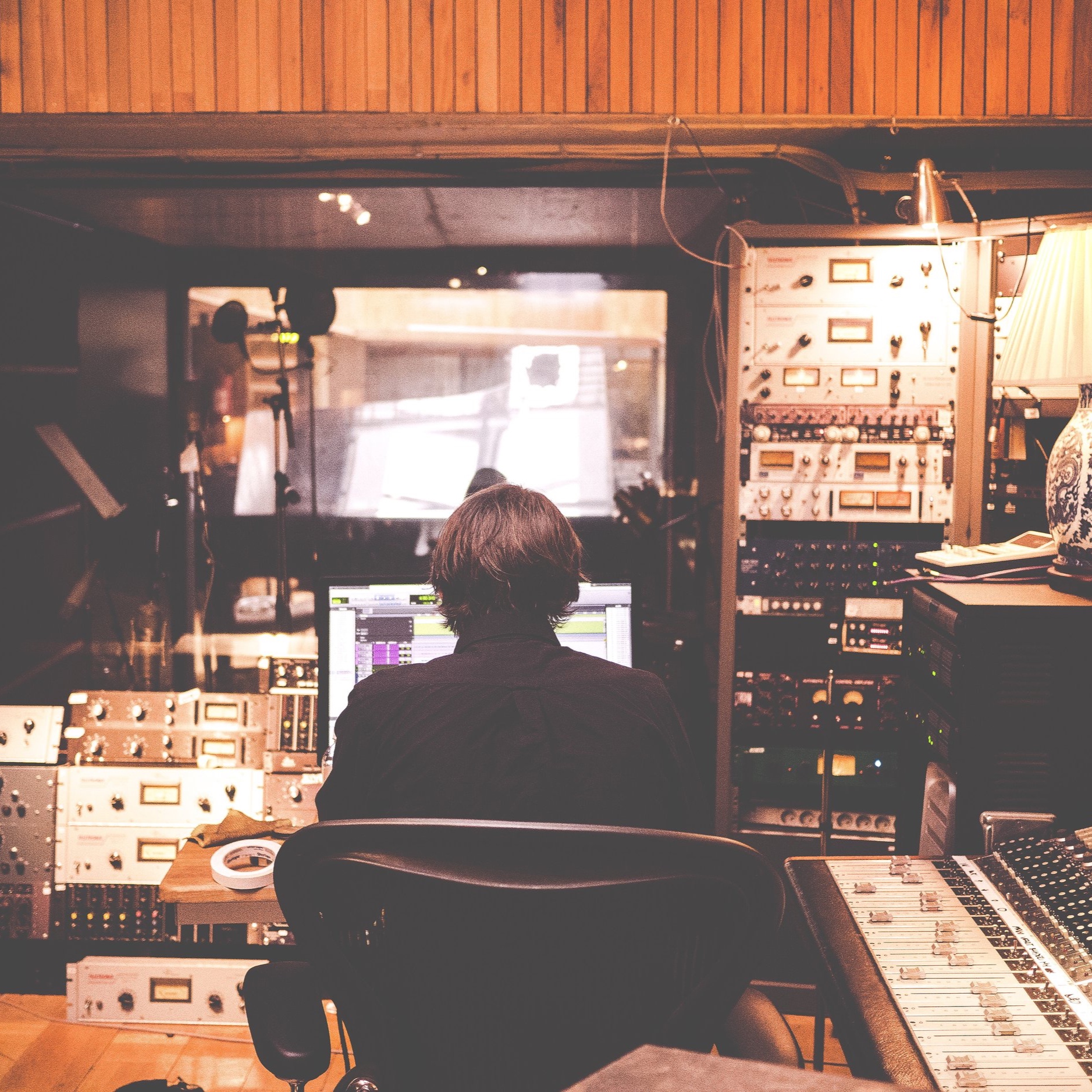 Ghostwriting
I provide bespoke ghostwriting for all your publishing needs. I will work one on one with you to find an effective voice for your content. I am a published ghostwriter with over a decade of experience creating brands and copy for a multitude of outlets. Please contact me to discuss your project.